Steven J Curtis, O.D., FCOVD, FNORA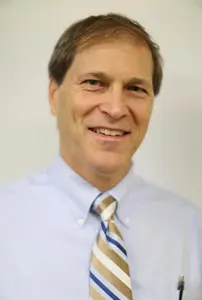 Dr. Steven J. Curtis, a native of Marietta, Ohio, received his Doctor of Optometry degree from The Ohio State University in 1987. He completed his Bachelor of Science degree in Zoology in 1983. Dr. Curtis is a member of the American Optometric Association and the Ohio Optometric Association. He is also a member of the College of Vision Development, The Optometric Extension Program, The Sports Section of the AOA, and The Ohio Amblyope Registry. Dr. Curtis was awarded the "Optometrist of the Year" by Novamed Alliance in 2005. He was also selected as one of Consumer Reports Top 100 Optometrists in 2003. Dr. Curtis has earned fellowship certification from the College of Optometrists in Vision Development and the Neuro-Optometric Rehabilitation Association.
Dr. Curtis is enjoying the growth in his work with patients who suffer persistent vision disturbances after brain injury including concussion and stroke. He has worked with many athletes including some from the Columbus Crew and Columbus Blue Jackets. He is also the exclusive neuro-optometrist for OhioHealth Rehabilitation Hospital services.
for Curriculum Vitae, click here: /clients/22678/documents/CURRICULUM_VITAE_updated_05-2018.docx